There are several factors that can affect the pricing for the hot tubs includes:
So give us a call to give you a free, no-obligation, quote on hot tub removal. We pay cash for your hot tubs.
Hot Tub Recycling vs. Junk Removal Companies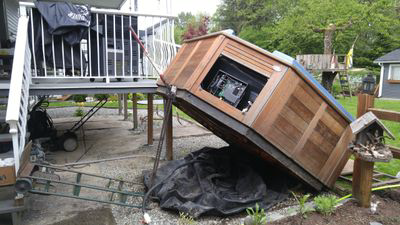 Frequently Asked Question
Call/Text Us Today for a Free Assessment We work with the Province of BC, Metro Vancouver, Wastech and Return-It to reduce waste and encourage recycling.